If you are looking to sell your home, you'll want to know how to stage it and which rooms to stage. There's an art and science to the process. Click through for tips on the best ways to stage your home.
Home staging is one of the most cost-effective tricks to selling your home faster. It helps prospective buyers see the home's potential. Many buyers find it hard to see the bigger picture if they are touring a home that is empty, which is why home staging has become so popular when selling homes.
Check out these five best practices for home staging to help you sell your home quicker.

Remove Your Personal Items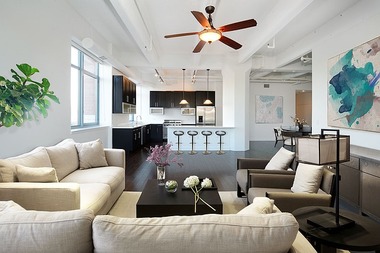 There shouldn't be any personal items out when a buyer comes to view your home. Remove photographs, calendars, children's artwork, and so on. Having these personal items out indicates that the house belongs to someone else and makes it harder for buyers to envision themselves living in the home. You need buyers to be able to see themselves living in the property, and this is tough to do if there are constant reminders of another family living in the home. Make it simple – remove your personal items and give buyers a clean slate.

Clean Often

A part of home staging is ensuring that your home is pristine. Think about the model homes you have viewed and how clean they were – your home should look the same. Your potential buyers will want to look at every part of your home closely to make sure that rooms such as the kitchen and bathrooms are gleaming. Clean your windows regularly and hire a cleaner to keep your home clean while your home is on the market and people are viewing it.

Maximize Space

Space is a huge property seller. The more spacious and open your property feels, the more buyers are going to like it. Professional stagers suggest removing 50% of the furniture in each room along with de-cluttering your home. Clutter just crowds the room and makes it appear smaller. Remove any rugs as well, as they break up the floor area and make it look small. Less is more when it comes to furniture in your staged home.

Add Plenty of Light

Natural light is a key feature many buyers look for in a new home. No one wants to buy a home with dark and dingy rooms, because it will make the house appear smaller and dull. If you don't get a lot of natural light flowing in, you'll need to add lamps and light fixtures to brighten up your home. Even if you are showing your home during the day, leave the lights on to heighten the brightness. Placing mirrors on walls opposite of windows will also help reflect light throughout the room.

Stage Minimally

You don't need to stage every bedroom in your home. The key rooms to stage are the kitchen, bathrooms, living room and the master bedroom. Guest rooms don't need to be staged, as buyers are specifically looking at the rooms that will get the most use.